Marina Hotel Apartments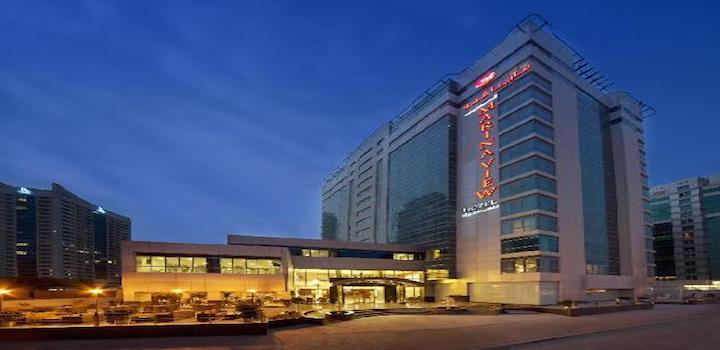 With a total of 74 suite apartments, comprising of; 1, 2 & 3 bedroom apartments, 3 bedroom duplexes, and 3 bedroom penthouses, you have a world of choice. Resplendent views of the Dubai Marina - picture a Monaco-esque harbour, teeming with yachts and the vast blue Arabian Sea - make for the perfect backdrop for a serene living space. Each apartment comes with a 46" flat-s creen LCD television with satellite connection and 24-hour internet access, so there's never a dull moment! But don't stop there; a fully-equipped kitchen with a microwave, fridge, oven, 4-burner gas stove and more, will have you whipping up gourmet delicacies for family, business associates and friends alike.
With each apartment having a utility room, family room and, of course, the master bedroom, Marina Hotel Apartments offers you the best of family-living. Whether for a long stay or a short stay this is the hotel apartment that can meet your needs. With an increasing emphasis on exercise and healthy living in today's world, you are sure to enjoy the health club facilities on offer. After working up a sweat at the gym, you can take a steam, soak in a sauna or, enjoy a dip in the swimming pool, while keeping an eye on the children as they paddle in the kiddie pool. For those who believe in limbering up to start the day, or de-stressing after a hard day at work, you can take up the ball on the squash court, play a little table tennis or even fooze-ball with your next-door neighbour.
As you can see the Marina Hotel Apartments is an ideal environment to bring a large family. Especially when considering the offer of duplex apartments that can help make things easier on large extended families who enjoy holidays together.